Heart-to-Heart Healing Starts with Community Service Project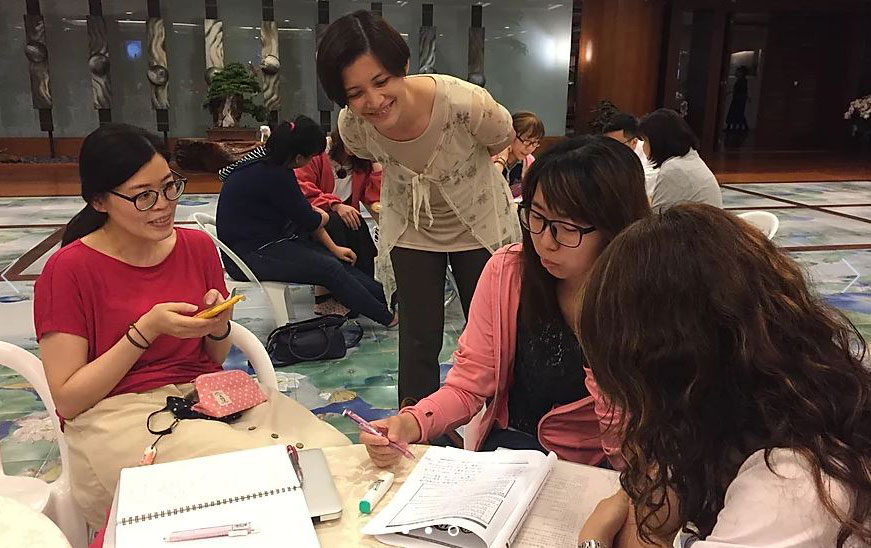 Unique Community Service Program Fosters Healing from Grief Through Art

It's not easy to mend a broken heart. But by giving of their own hearts, a dedicated group of individuals is offering a path toward healing in the face of grief by participating in community service programming.
That's the idea behind the Hearts of Hope, a unique community service program that fosters healing through art. A Heart of Hope is a small handmade ceramic heart that is hand painted by people who seek to make a difference in the world. The heart is the magical combination of the human touch and a tangible object that offers hope to people in seemingly hopeless situations, grief or tragedy. It is a physical symbol of kindness, love and support. Each painted heart is especially powerful because a complete stranger reached out in support in a time of need. Hearts are beautifully presented in an organza bag with a personal handwritten note of caring, which includes some information about the sender.
Volunteers may participate in Hearts of Hope in any of five ways: work, home, school, service and faith, and community groups. Here are just some of their stories.
Mother-Daughter Duo Creates Hope at Home During COVID-19
Connie Lester and her daughter Destiny noticed their neighbors struggling mentally during the COVID-19 pandemic. It was hard to stay connected when forced to keep one's distance. Destiny, president of her school's Hearts of Hope chapter, had more than 250 unpainted mini-hearts at home. Connie and Destiny decided to make kits of 5-7 mini-hearts and give these to their neighbors to create hope with their families.
They posted a notice on their neighborhood Facebook page. Within one hour, they had 35 requests for kits. To this date, the hearts are still spreading hope throughout the neighborhood. Some have been given as gifts; others have been displayed as reminders of hope. "My family and I are blessed to be part of the Hearts of Hope family," said Connie, "and to be able to create hope in our community during the pandemic."
Crum & Forster Spreads Hope to Local Hospitals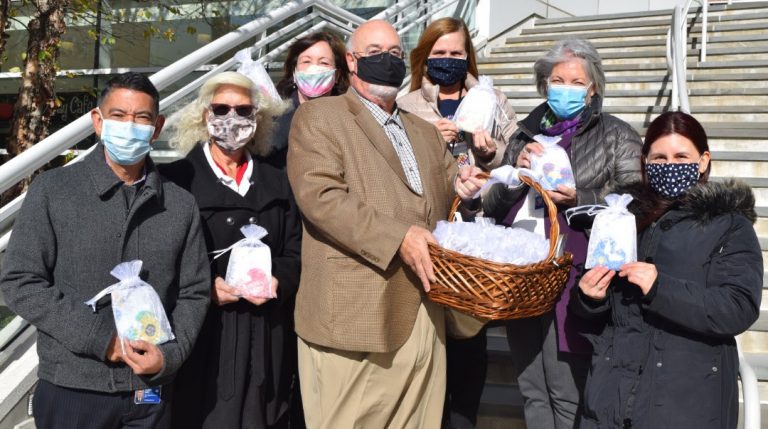 With over 2,400 employees nationwide, Crum & Forster is committed to giving back to communities where it is based. The insurance company built its corporate vision on social responsibility and continually seeks new ways for employees to get involved. C & F employees created Hearts of Hope and delivered to cancer patients at the Carol G. Simon Cancer Centers in Morristown and Summit, New Jersey.
Said SVP Martin Horsman about Hearts of Hope, "This project hits all of the right notes – it's a fun group project that can be done at home so our team members could involve their families, it supports local hospitals, and the painted hearts with their messages of hope can have such a profound impact on their recipients." Added Mike Farrington, VP, "To know that we could tell people we were thinking of them, even if we had never met them, was very special, especially during these trying times."
Crum & Forster is one of many corporations that seek to spread hope. Hearts of Hope corporate partnerships include New York Life, Viacom CBS, Cigna, GlaxoSmithKline, and others.
High School Students Pay It Forward After Stabbing Rampage
A knife rampage left 24 injured at Franklin Regional High School in Pittsburgh. The surprise attack came from a student who lashed out at fellow classmates and a security guard. It was a devastating blow to this tightknit community. Hearts of Hope were sent to the students to help in the healing process.
A year later, the school contacted Hearts of Hope. They had heard about a similar incident in Washington State. They wanted to pay it forward, and asked Executive Director Judy Pedersen to send Hearts of Hope to the high school for them to paint. It was a wonderful example of the powerful impact these hearts can have.
Volunteers Drive Hours to Offer Hope to Tree of Life Synagogue
When a gunman opened fire on the Tree of Life Synagogue in Pittsburgh, it rattled the community to its core. Three board members from Hearts of Hope in Newtown, CT, wanted to take action. Ann, Diane and Patti left at 5 a.m. one day to make the drive, 14 hours round trip. They hand delivered Hearts of Hope to the congregation, making the personal connection that is so important.
A Heartfelt Thank-You to the Manchester Police Following the Ariana Grande Concert Bombing
The bombing at the Ariana Grande concert in Manchester, England, touched people worldwide. But it seemed too far to send Hearts of Hope. Shipping was expensive, and getting the hearts through customs could be problematic.
That's when a volunteer in Newtown stepped up. Shaun had a sister who worked for the Manchester Police. They brought the hearts over in July. The police department was so grateful that they photographed the hearts and displayed them with the messages for all to see.
Key Takeaways for Engaging Volunteers with Community Service
The Hearts of Hope community service program provides volunteers a means of expressing empathy and compassion to those who are experiencing grief, trauma and loss by creating personalized hearts that are distributed to people all over the world. As the longest-running and largest healing art program in the United States, we have helped hundreds of thousands of people during the most difficult times in their lives.
Helping others feels great. It provides a healthy boost to our self-confidence and our own happiness.
Grief, trauma and tragedy are regular occurrences. Hearts of Hope is a safe space for people processing these difficult emotions and for those wishing to help.
You can be any age and make a positive difference in someone's life.
You can participate as an individual, as a family, as part of a group or as a business.
Start a Community Service Program
We need your help. We are a volunteer organization able to create hope only because of your involvement. Get started today. Click here to learn more about our community service opportunities.