Crum & Forster Partnering in Hearts of Hope Community Service Program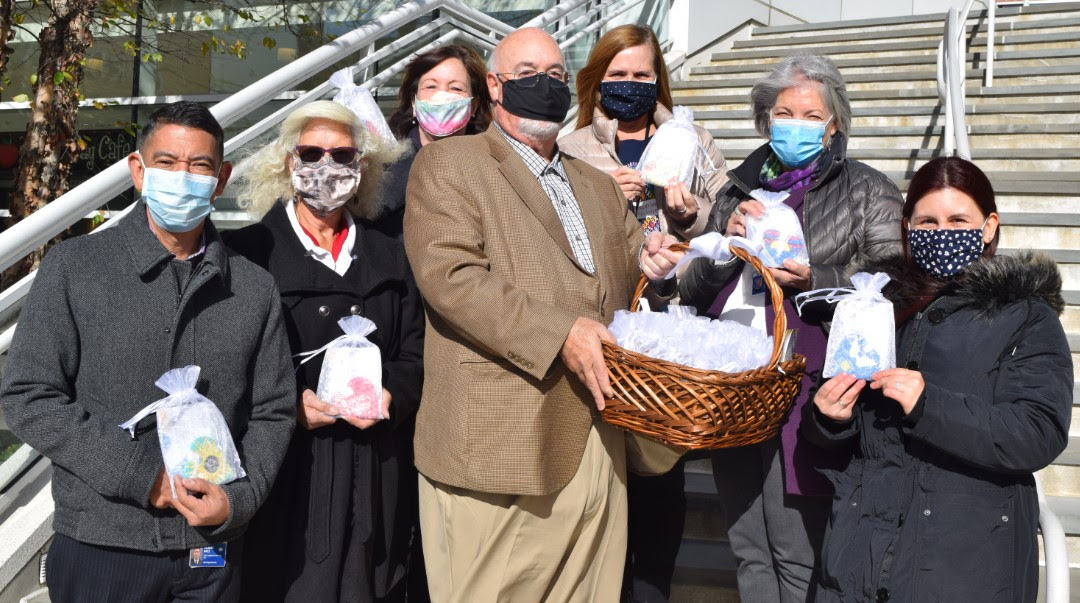 New Hearts of Hope Community Service Partner and Supporter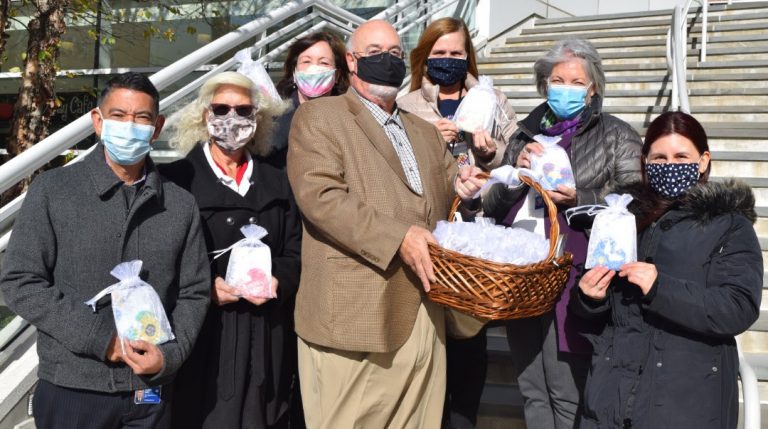 Hearts of Hope is thrilled to announce our newest partner participating in our Hearts of Hope Community Service Program – Crum & Forster.
Crum & Forster (www.cfins.com) provides specialty and standard commercial lines insurance products through admitted and surplus lines insurance companies. With over 2,400 employees located in offices nationwide, Crum & Forster (C&F) is committed to giving back to the local communities where they live and work. C&F Corporate Social Responsibility's strong sense of community spirit and corporate volunteerism extend to all fifty states and beyond.
Blending Crum & Forster "Spirit in Action" with HOPE
Hearts of Hope's "Paint with a Purpose" community service model was first introduced to the C&F Contractors team by Martin Horsman, Senior Vice President, in October 2020. Positive response by the Contractors team inspired Crum & Forster's corporate giving team to sponsor the Hearts of Hope program nationally.
As a result, mini packets of two unpainted hearts, paints, message cards and gift packaging were provided by Hearts of Hope to more than 300 C&F employees and their families nationwide.
To date, more than 600 Gifts of Hope created and being delivered!
The first mini packets were shipped in November to 55 C&F employees who created more than 110 Hearts of Hope gifts. These were distributed by Crum & Forster and Hearts of Hope representatives to the Carol G. Simon Cancer Center at Morristown Medical Center in Morristown, NJ, and to Overlook Hospital in Summit, NJ.
"I was looking for something the Contractors team could do together which would have a greater meaning, especially in these difficult times, and I could not be more thrilled with the way our people have embraced the project and its purpose," said Marty Horsman. "This project hits all of the right notes – it's a fun group project that could be done at home so our team members could involve their families, it supports local hospitals – and the painted hearts with their messages of hope can have such a profound impact on their recipients."
In November and December, Crum & Forster volunteers are "creating hope" in 27 states, including Hawaii, to complete a 2020 holiday initiative to benefit residents in Assisted Living Facilities in ten states nationwide. 250 Crum & Forster employees, together with their families will create and distribute an additional 500 beautiful Hearts of Hope gifts.
Making a Difference: Heart to Heart
The project also had a profound impact on the participants, C&F employees who discovered a new avenue to give of their hearts, quite literally:
"We really enjoyed the event and the chance to connect with our friends and colleagues," said Mike Farrington, Vice President. "And to know that we (my wife and I) could let people know that we were thinking of them, even if we had never met them, was very special, especially during these trying times."
About Hearts of Hope
Hearts of Hope is dedicated to helping those grieving loss and tragedy find hope so they can heal and grow. Service is offered through education, community service and compassionate outreach with a vision of a sustainable environment of resiliency and hope to all touched by its programs.
Formed following the 9/11 tragedy, Hearts of Hope, through its flagship community service program, has created and delivered more than 150,000 Hearts of Hope distributed to people in need worldwide.
Creating Hearts of Hope gifts provides meaning to all. According to Judy Pedersen, Founder and Executor Director, "There is something magical that happens when people 'paint with a purpose' solely for the benefit of someone else, people they may never meet. For the person who receives such a gift, especially during times of illness or sorrow, this special painted heart becomes a keepsake which is treasured, often for a lifetime."
———
If you would like to receive information about Hearts of Hope programs and services, please Contact Us.
———
The C&F logo, C&F and Crum & Forster are registered trademarks of United States Fire Insurance Company and are subject to the terms of our usage agreement.