HOPE. HAPPENS. HERE.
We are here to help you find hope and healing during times of grief, loss and tragedy.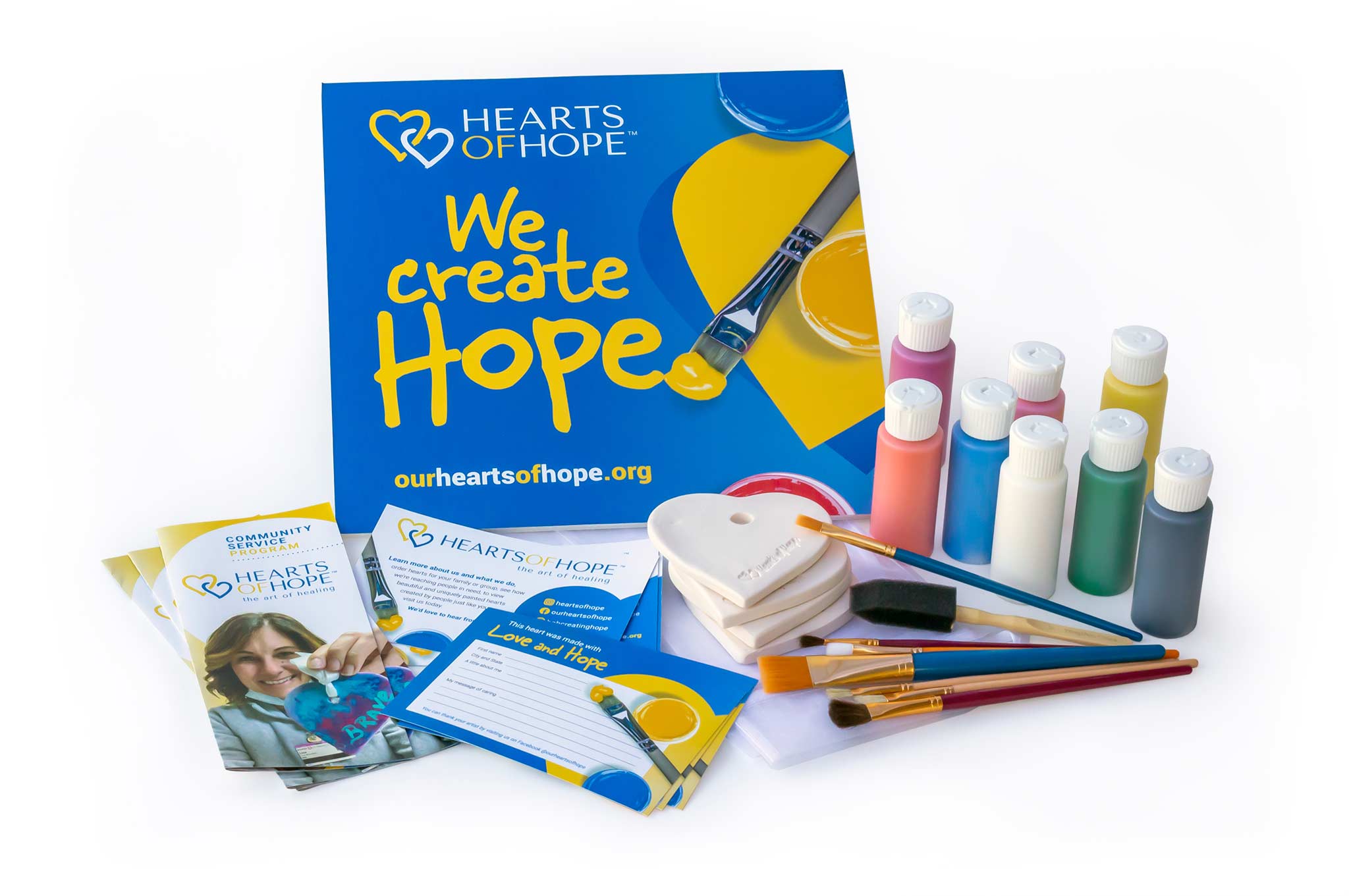 COLOR SOMEONE'S WORLD WITH HOPE.
Hope Kits come in every size for communities, co-workers, families and groups to "create hope" for others in need. All supplies included; just unpack the box and begin!
Hearts of Hope Gifts Delivered Worldwide
Hearts of Hope Supporters
Our generous supporters are pillars of our mission of hope.