STRENGTHENING FAMILIES - ONE HEART AT A TIME
You and your child(ren) can bring hope to someone in need
You and your family can create healing art at home. Therapeutic and fun - paint a Heart of Hope, compose a message of caring and compassion and gift a beautiful keepsake to someone in need.
Hearts of Hope and COVID-19 - "The Treasure Hunt"
"My family, like so many others, has struggled during these months of COVID-19. Hearts of Hope has been a lifeline to help us cope with our isolation and loneliness for our friends and family. We and our neighbors hosted virtual painting parties! We made a total of 75 Hearts of Hope gifts and, once complete, families all over the neighborhood had a treasure hunt. What fun, waving to each other from our cars and letting our kids find 'just the right spot' to leave their treasures. Hope was discovered everywhere. Thanks, Hearts of Hope, thanks very, very much." Carrie, Fort Myers, FL
"Paint with a Purpose" at home
Everyone benefits from creating a Heart of Hope. When families come together to create healing art, feelings of optimism, positivity, empowerment, and resilience increase.
Turn your child's next project into a project of hope
Empower your child's compassion
Unleash their creativity
Promote healing through connection
Want to "create hope" at home with your family?
We make it easy. Simply fill out the contact information form and we'll gladly get in touch with you.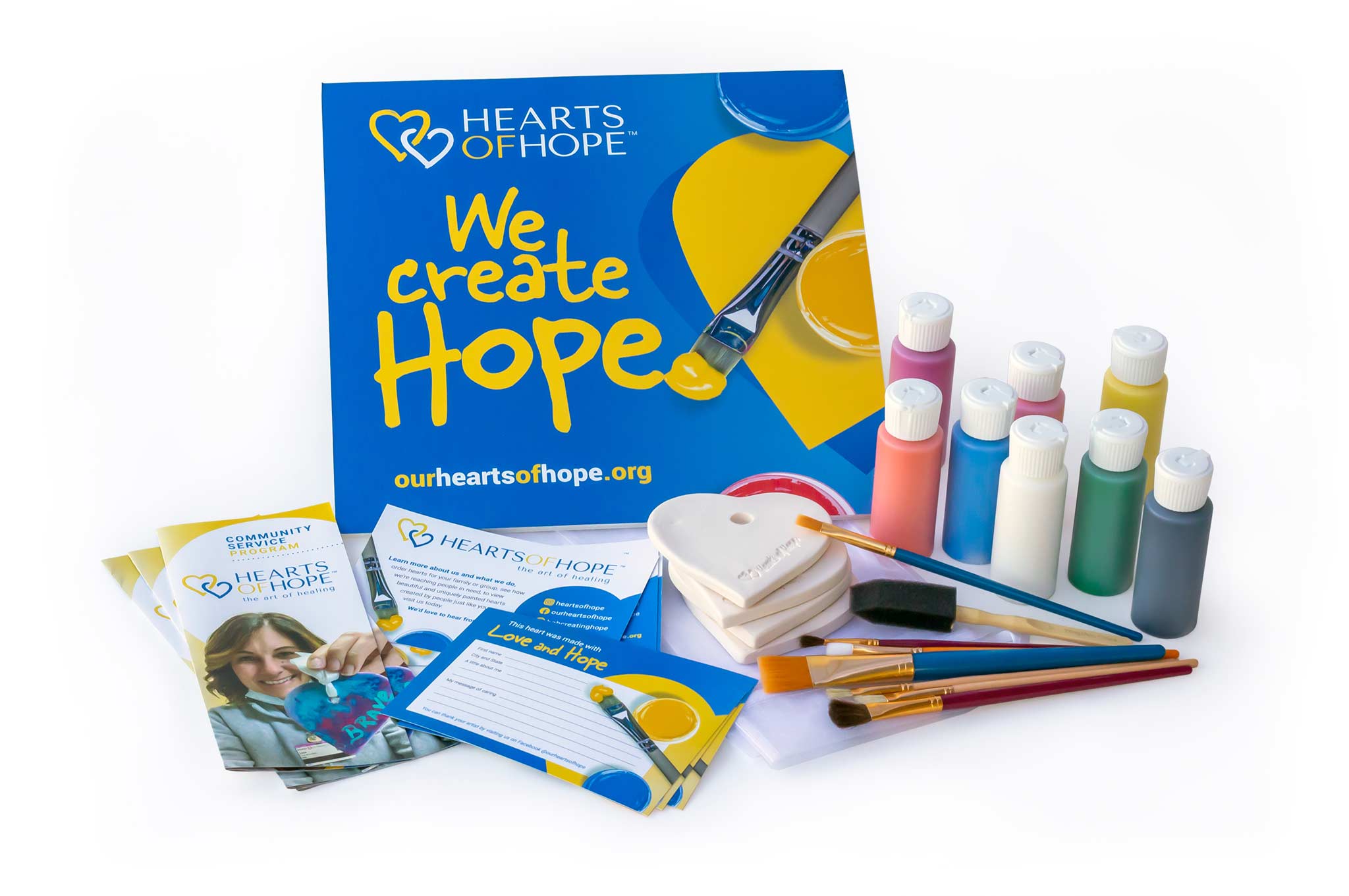 Order Hope Kits
Reach Out
Have questions about our programs? Contact us and we'll get back to you right away!