Hearts of Hope Community Service
ART. HAPPENS. HERE.
Hearts of Hope's Community Service Program is a global creative initiative offered to groups, corporations and communities of any size. We are the longest running and largest healing art program in the nation and have responded to national and international tragedies since 9/11 as well as to hospitals, grief centers, cancer centers and the military worldwide. Please join us!
Who benefits? Our volunteers who have a passionate desire to serve others in need
Who benefits? Recipients of Hearts of Hope gifts as these become lifelong keepsakes of hope
"My mother received a Heart of Hope just before she died of cancer. What an impression that made! She was so touched a stranger would do something like this for her. Since her death ten years ago, this little heart has hung in my car and has lifted me up as well. It's like my mother is always with me." – Theresa, Verona, NJ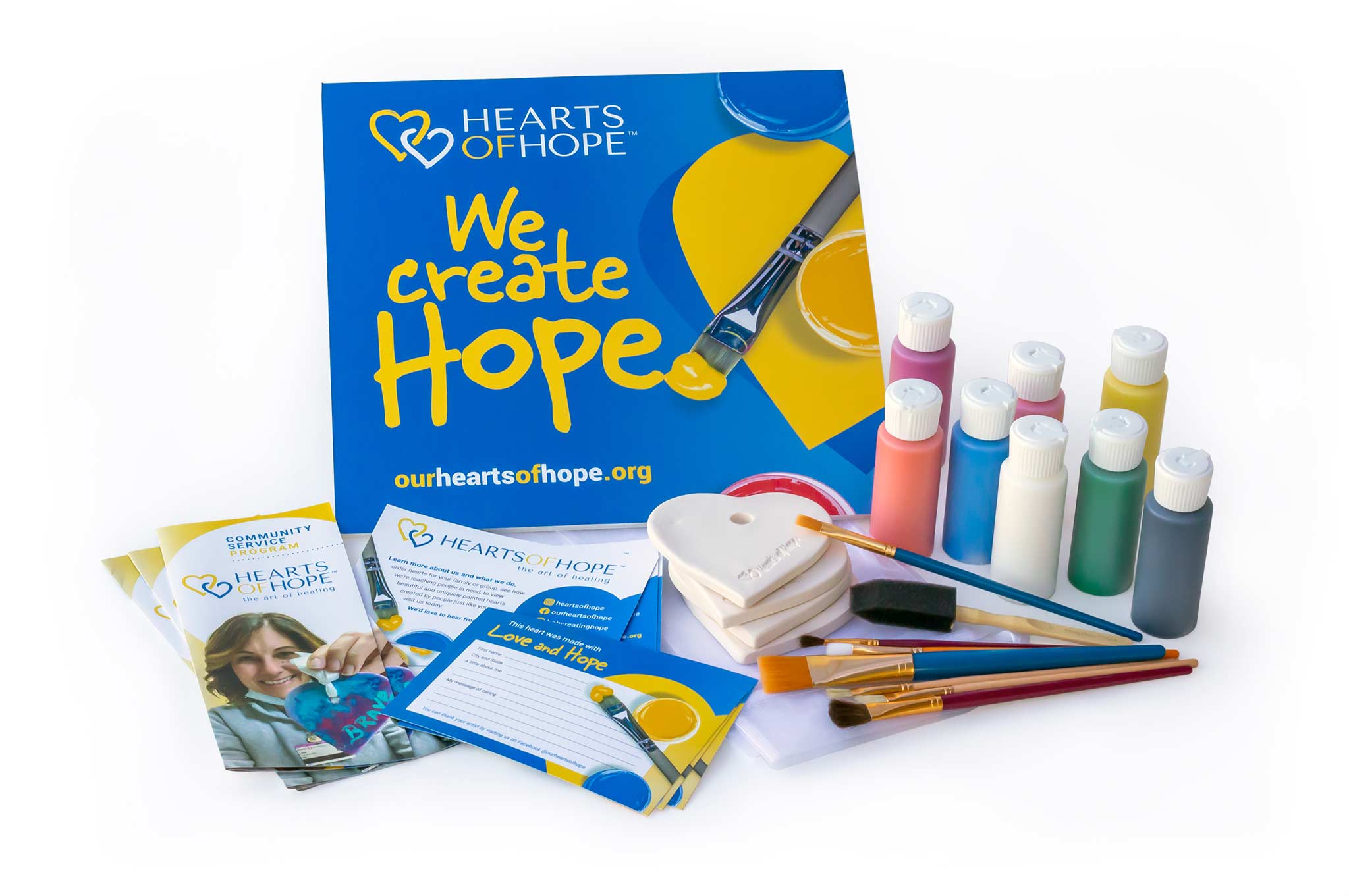 Order Hope Kits
How It Works
"Create hope" for those in need by painting and decorating hand made ceramic hearts which are accompanied by your hand-written messages of hope and healing.
Hope kits come with everything needed to simply unpack the box and begin including unpainted ceramic hearts, paints, brushes, message cards, ribbons, gift bags, placemats, instructions and more.
CREATE HOPE – DELIVER HOPE – CHANGE THE WORLD!
YOUR ORDERS ARE TAX DEDUCTIBLE!
Orders ship within 1-2 business days