STRENGTHENING SCHOOLS - ONE HEART AT A TIME
Bring resiliency, empowerment, and hope to school - in person or remotely!
"Our box is empty, but our hearts are full!! Today we delivered the very last of our Hope Kits! All in all, we porch dropped to more than 100 homes and students and their families have painted more than 220 hearts for the residents and care givers at Meadow Lakes, New Jersey." Jessica Myers, SEL Specialist, Elementary School Teacher, Co-Founder, Master of Me Academy, East Windsor New Jersey School District Initiative, Spring 2020
Creating a Heart of Hope is powerful!
Through school art, students develop skills like resilience, grit, and a growth mindset to help them master their craft, do well academically, and succeed in life.
Hearts of Hope art projects broaden these benefits to include increased caring, empathy, good citizenship, and compassion as students "create hope" for others in need.
Students "Paint with a Purpose"
Students are offered the opportunity to paint a Heart of Hope, compose a message of caring and compassion and gift a beautiful keepsake to someone in need building a road to hope from one heart to another.
Added Benefit - Students who "create hope" for others receive service hours!!
Want to learn more - simply fill out the form below and we'll gladly get back to you.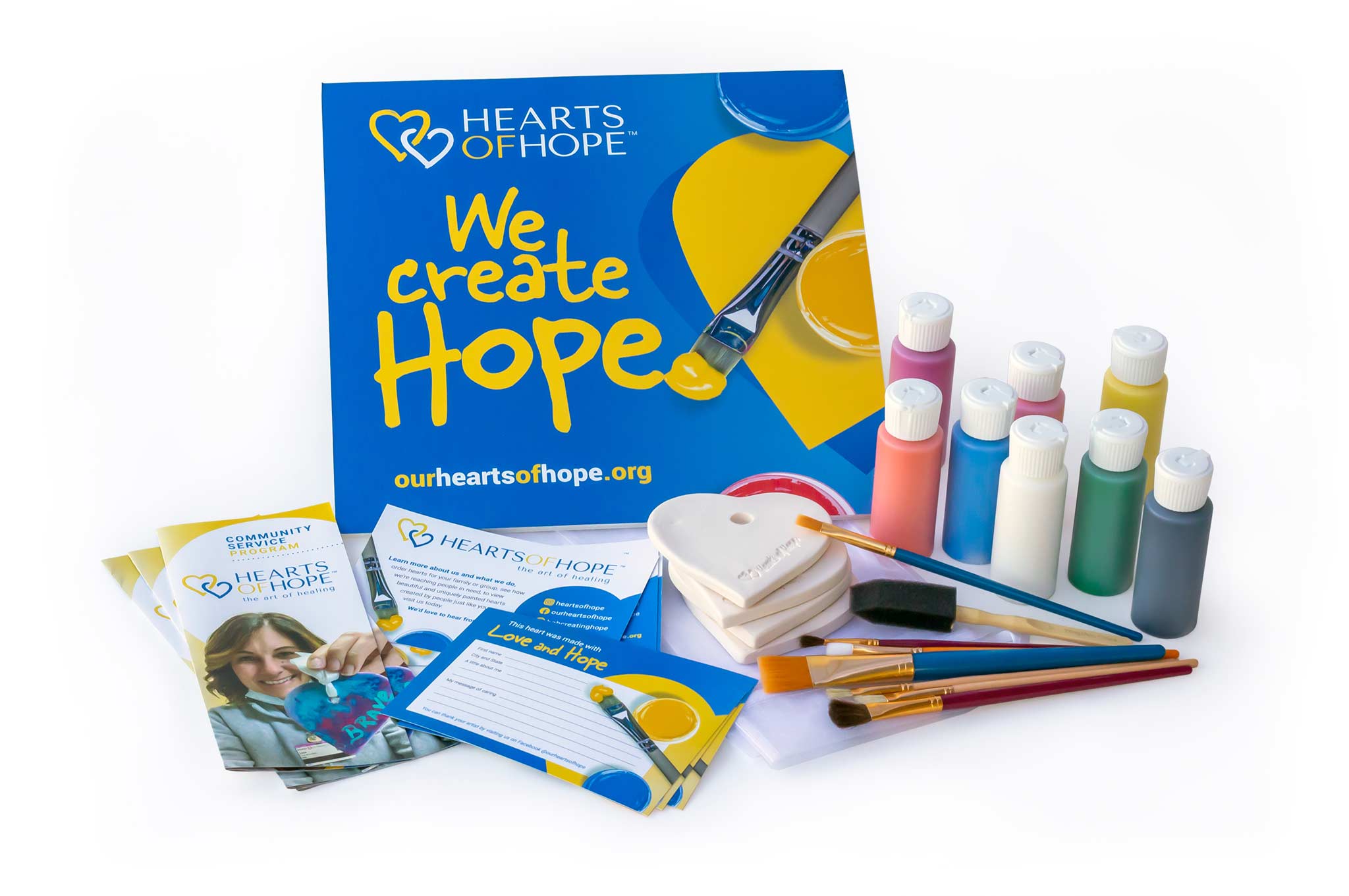 Order Hope Kits
Reach Out
Have questions about our programs? Contact us and we'll get back to you right away!