CORPORATE VOLUNTEERING BRINGS TEAMS TOGETHER
Corporate Volunteering is Powerful
"We couldn't believe the response from our employees when we brought this team-building activity to our Day of Service last fall. Co-workers chose to 'create hope' for breast cancer survivors which had deep meaning for many of us whose lives have been touched by cancer. The art was beautiful and each employee's message was touching and heartfelt. We'll do this again!" - Employee at Glaxo Smith Kline, Warren Township, NJ
"Paint with a Purpose" - working at the office or at home
Corporate community engagement and corporate volunteering are on the rise and what better way to "create hope" for others in need than in-office or remotely. Hearts of Hope can accommodate your group of any size - office by office or home by home.
This is the perfect team building activity! Co-workers can paint a Heart of Hope, compose a message of caring and compassion and gift a beautiful keepsake to someone in need - building a road to hope from one heart to another.
HOPE is what we bring - this is what our partner corporations bring - and this is what you and your corporation can do as well.
"Volunteering has changed me by showing me the true value of selflessness. It has allowed me to really appreciate the positive impact I have on my community as it has on my own self." - Cedric Kudowor, Deloitte & Touche LLP
Corporate Partnerships
Partnering with Hearts of Hope is a high impact volunteering opportunity for corporate volunteers to connect better to support the causes they love!
Overall workplace efficiency benefits as well. Employees who acted collaboratively stuck at their tasks 64% longer than their solitary peers, whilst also reporting higher engagement levels, lower fatigue levels and higher success rates. Source: Forbes
Want to "create hope" with your volunteers?
We make it easy. Simply fill out the contact information form and we'll gladly get in touch with you.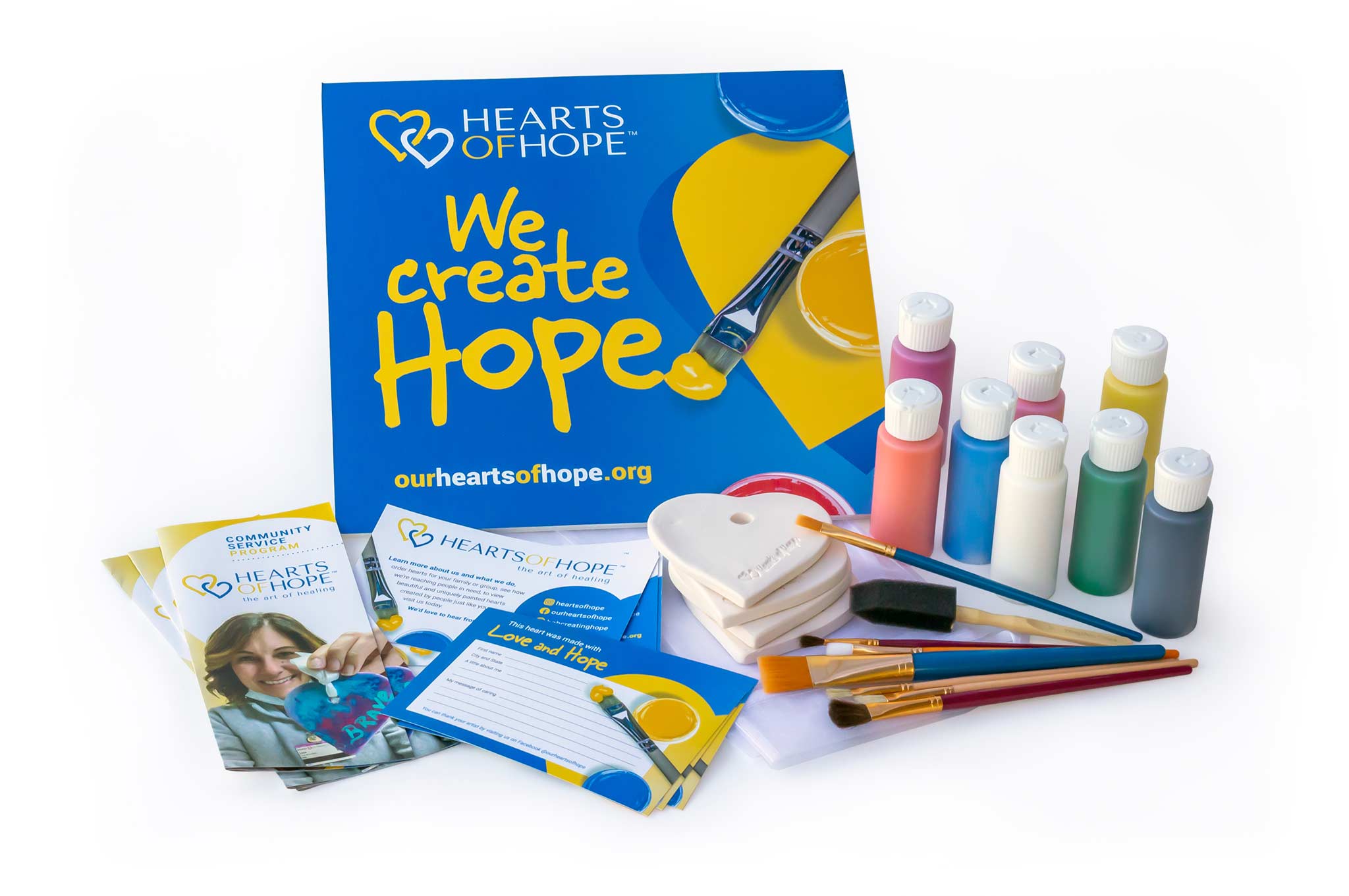 Order Hope Kits
Reach Out
Have questions about our programs? Contact us and we'll get back to you right away!