COMMUNITY SERVICE AT WORK
CORPORATE VOLUNTEERING THROUGH COMMUNITY SERVICE BRINGS TEAMS TOGETHER
If you're seeking to reenergize your community outreach program or start a new community service initiative at work, Hearts of Hope offers a high-impact volunteering opportunity for businesses.
This project is about creating hope for those in need by painting and decorating handmade ceramic hearts, which are accompanied by your handwritten messages of caring and compassion. It can be done in person, virtually, in large or small groups, and with a minimum of time and effort.
Hearts of Hope is the perfect community service project for:
Corporate team-building projects
Corporate days of service
Take Your Child to Work Day
Make a Difference Day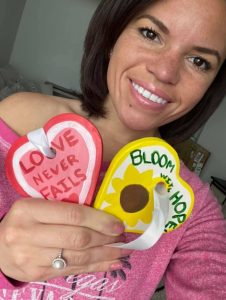 We offer a turnkey approach –everything you need is provided.
We guide you every step of the way. We send you a hope kit with everything you need, including unpainted ceramic hearts, paints, brushes, message cards, ribbons, gift bags, placemats, instructions and more. We provide custom message cards with your organization's logo and company name on the back.
Your team members paint and decorate handmade ceramic hearts and write messages of caring and compassion on the cards we provide.
You choose to deliver completed Hearts of Hope to the destination of your choice or send them back to us in the original packaging, using the return label included in each kit.
If your company has a signature cause or recipient in your local community, we work with them to get your Hearts of Hope gifts to the right individuals.
Your teams can paint in person or virtually.
The pandemic hasn't stopped us from painting. We can organize a virtual painting session for your company. We'll provide the materials and then meet with you online at the appointed date and time to create hope together.
Take lots of pictures – and spread the word.
This is your opportunity to cultivate empowerment and pride among your team members, building camaraderie as you work together to make a difference. Take lots of pictures to feature in your employee communications and on your company's social media outlets. Share your pictures with Hearts of Hope, and we'll spread the word about the positive impact your company is having in your community and beyond.
Build team spirit and engagement.
Working together as a team to help others provides a bond that you cannot get in a typical workday. Employees who work collaboratively have greater engagement. Engaged employees feel like part of a larger mission, are aware of how their work helps them grow and understand the impact they make on others. As for our recipients, getting a caring message from a stranger is immensely powerful. Your company is making a true difference in the lives of others, creating a lifelong keepsake of hope.
Ready to "create hope" with your volunteers?
We make it easy. Simply fill out the contact information form, and we'll get you started.
"We couldn't believe the response from our employees when we brought this team-building activity to our Day of Service last fall. Co-workers chose to 'create hope' for breast cancer survivors, which had deep meaning for many of us whose lives have been touched by cancer. The art was beautiful and each employee's message was touching and heartfelt. We'll do this again!" – Employee at Glaxo Smith Kline, Warren Township, NJ
"Volunteering has changed me by showing me the true value of selflessness. It has allowed me to really appreciate the positive impact I have on my community as it has on my own self." – Cedric Kudowor, Deloitte & Touche LLP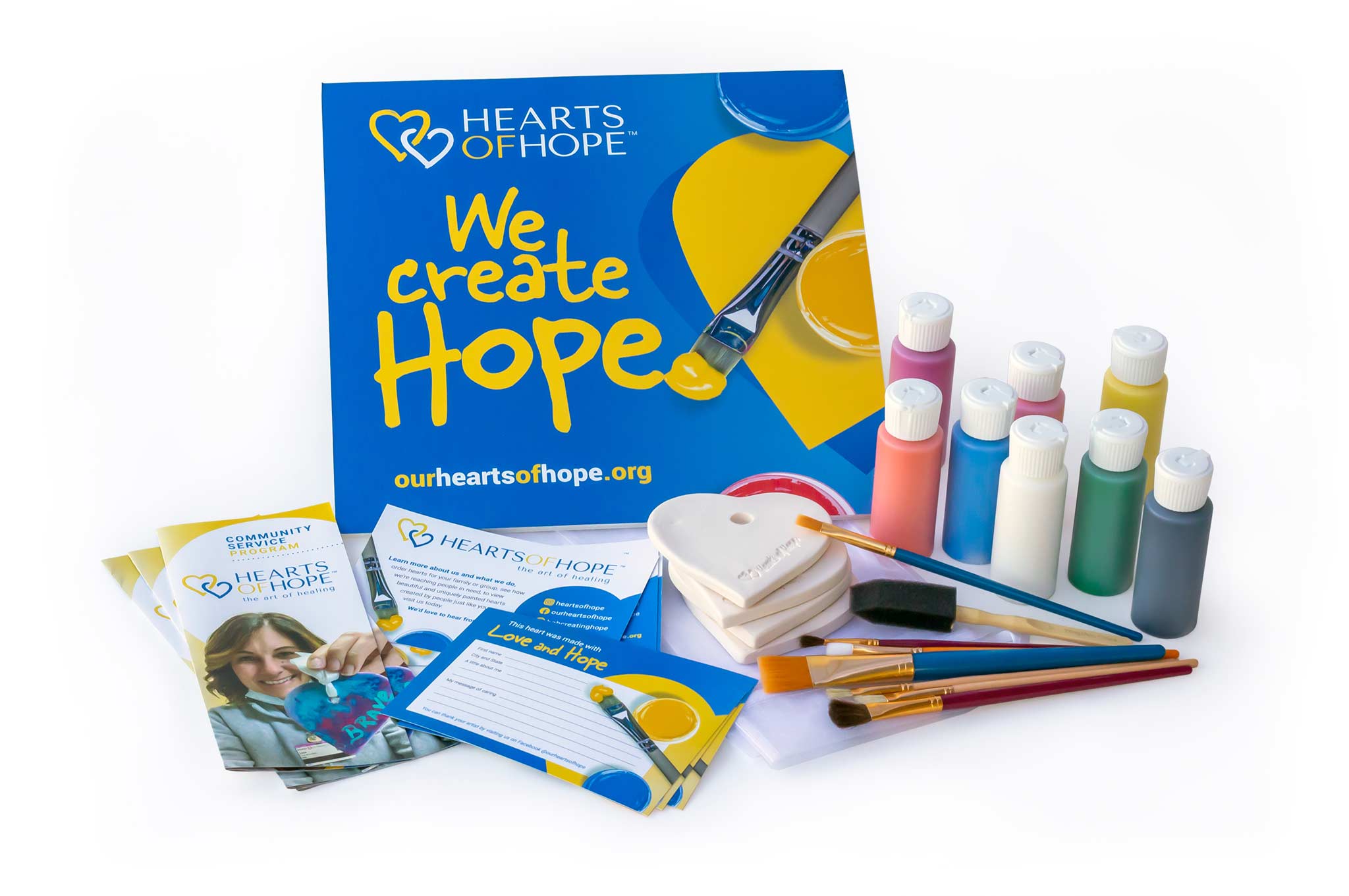 Order Hope Kits
Reach Out
Have questions about our programs? Contact us and we'll get back to you right away!