NEIGHBORS HELPING NEIGHBORS - STRANGERS BECOMING FRIENDS
Creating a Heart of Hope is powerful!
Partnering with Hearts of Hope is a high impact volunteering opportunity for community volunteers to connect better with causes they love!
"Paint with a Purpose" and build a road to hope
Community art workshops and events offer opportunities for groups to paint Hearts of Hope, compose messages of caring and compassion and gift beautiful keepsakes to those in need of hope.
Hope through Healing
"Our Newtown, CT community came together after the Sandy Hook Elementary School tragedy. We felt broken and sorrowful and wanted to reach out to help others who have suffered as we did. Our Hearts of Hope Chapter was the first formed in the country. We're proud of the work we've done and the thousands of people we have helped." Carol G., Sandy Hook, CT
Many ways to bring hope to your community
Host a Hearts of Hope art workshop or event
Interested in forming a Hearts of Hope chapter in your community?
Does your community have a special intention where you'd like us to send Hearts of Hope
We make it easy. Simply fill out the information form below and we'll gladly answer any questions you may have.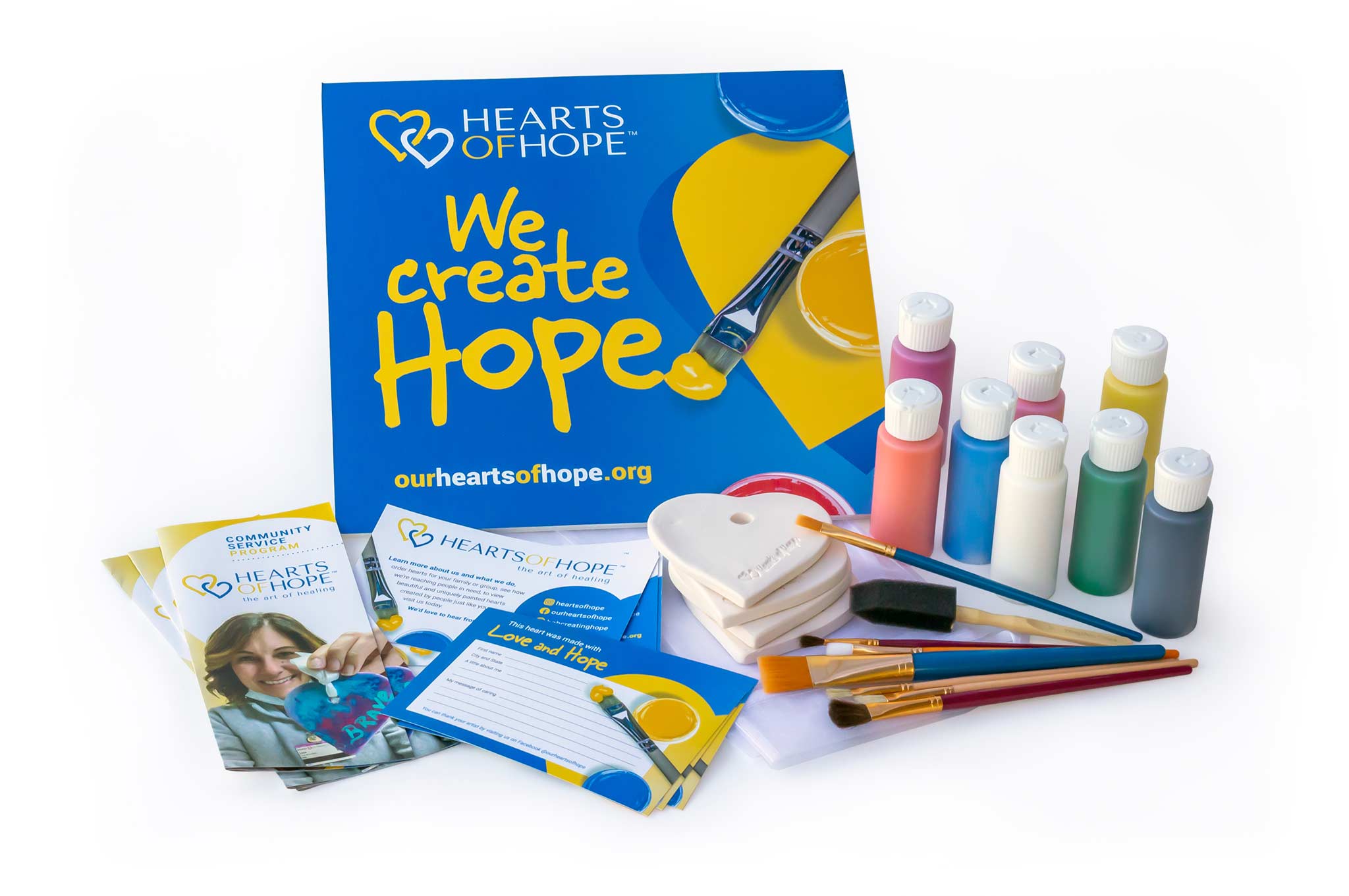 Order Hope Kits
Reach Out
Have questions about our programs? Contact us and we'll get back to you right away!