Let's Paint the World Hopeful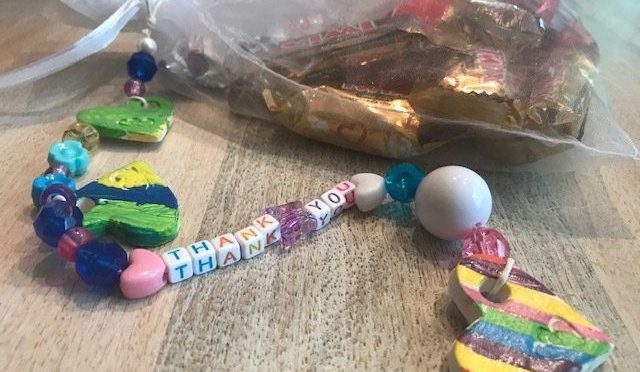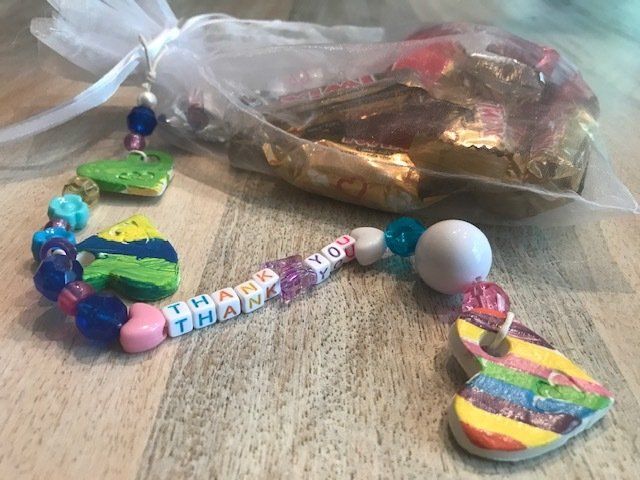 I think we all feel a little helpless at times and during social distancing we're looking for ways to stay connected while practicing safe socializing.
Our neighborhood has come up with many ways to keep families entertained while staying safe. This includes activities like bear hunts, hanging shamrocks in the windows for St. Patrick's Day, treasure hunts and geocaching.
I loved these ideas and thought it was a great time to spread some hope!
My daughter Destiny's school, Laing Middle School in Mount Pleasant, South Carolina recently started a Hearts of Hope Club. In fact, she's the President of the club!
Before the pandemic hit, these young people created hope for sick children at the Medical University of South Carolina and the Sumter County, SC Sheriff's Office in honor of a fallen officer.
When the pandemic hit, I realized we had a supply of regular unpainted Hearts of Hope as well as 250+ mini hearts. That's when Destiny and I came up with an idea. We decided to make kits of 5-7 mini hearts and give these away to our neighbors to create hope with their families. Plus, we gave them the option to choose what to do with these once complete.
We posted a notice on our neighborhood FB page that mini heart kits were available for families to paint and within only one hour 25-35 kits were requested. Wow, there was an amazing response!
These mini hearts are bringing hope to all. Some folks have been giving these as gifts and some are painted and hung up throughout the neighborhood as a reminder to have hope!
If you find a heart you can keep it or leave it for others to find and enjoy. It's been a beautiful way to stay positive during this time and provides a great interactive way for kids to not only create hope but also to discover hope!
Two days ago, a very special gift was delivered to our door. A mom and her three little kids placed a hand-made beaded heart chime with candy and a message of thanks.
It was so sweet and so touching to see this family of three young children dropping off their very own creations. It definitely brightened our day, but best of all these mini hearts brought our community together in a time when being together is not an option.
My family and I are blessed to be part of the Hearts of Hope family and to able to create hope in our community during this COVID-19 pandemic and we are so grateful to be part of this movement of Hope. Thank you from the entire Lester Family ????