Americans are facing COVID-19 with Grit and Hope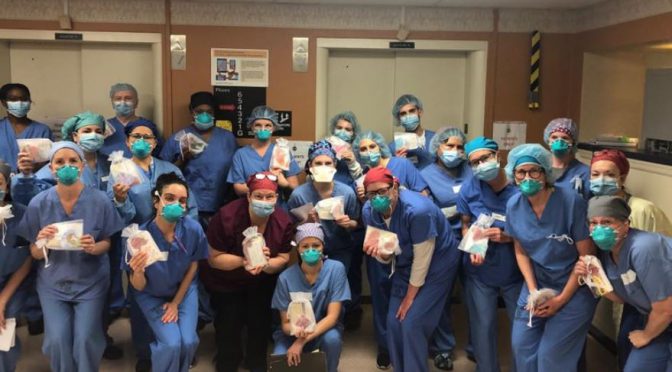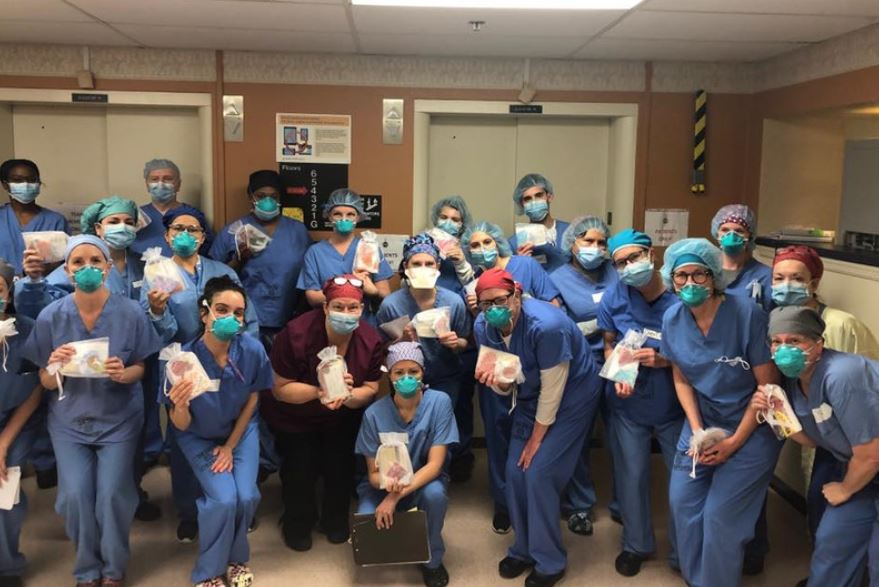 The coronavirus pandemic has placed the entire country in a state of grief, according to Judy Pedersen, Executive Director, Hearts of Hope Foundation, a 501(c)(3) non-profit charitable corporation, and a trained grief counselor. Sudden, unpredictable losses – from jobs to social circles to health – have launched Americans into feelings of loss and isolation. 
"This is grief in its most profound form," explained Pedersen. "We are watching everyday things occur and yet we can't take part. That's exactly how one feels when a loved one has died. As we embrace this new normal, we mourn the old and know we'll be different when we come out of this." 
Another observation from Pedersen is that people are reacting in numerous extraordinary ways, in countless circles and despite seemingly insurmountable challenges. "We saw this response following 9/11 and in many life altering tragedies since and is something I like to refer to as 'grit.'" 
According to Ms. Pedersen, "as this pandemic has sunk into our everyday reality, we are adjusting to physical distancing, home schooling and, for many, continuing to work in places and situations that put our own lives in danger." She goes on to describe her personal observations as witnessing something "of a phenomenon" occurring everywhere, including within her own organization.
"Resiliency, the type that often comes during times of crisis, is strengthening. This is not to mean we're all getting this down perfectly, nor that we should even try putting this demand on ourselves. However, people today, when faced with this onslaught of sorrow, loss and uncertainty, are pushing through and accomplishing things they never thought possible."
Grit equals HOPE
She further explains how, in her view, grit equals hope. "I feel that grit defines the purest definition of hope, something we tirelessly seek when we exhibit traits such as initiative, determination and resolve. Add to this the unshakable spirit of human beings to find a way, to adapt and to make things work. As humans we relentlessly look for and find help. And as we do, we undeniably find hope which is showing up everywhere during this pandemic." 
Tips to Deal with Grief and Find Hope During a Crisis
"We're living in an anxiety-producing environment," says Pedersen. "It's hard to contain. But we can take steps to reduce its impact." She offers the following tips.
Tip #1: Embrace your emotions
Embrace and accept that lack of enthusiasm or negativity are normal responses to loss and tragedy. As humans, we have a capacity to fully comprehend situations – good and bad. These days, we are isolated, lonely for our family and friends and yearning for "life" to start again. Periodic feelings such as inertia, pessimism and sorrow are inescapable. Rather than suppress, recognize and embrace these, while at the same time recognizing good news as well. Find safe spaces to compartmentalize negative feelings to achieve a sense control as you try to cope.
Tip #2: Give yourself a deliberate break from COVID-19
Sing a favorite song. Play games with your kids. Dance to let go. Take as little as 15 minutes or more to immerse yourself in something you enjoy. Make this a deliberate break within a framework you choose. Then, when break's over, check back into reality with a solid plan for another break soon.
Tip #3: Do something that feels normal to you
If you have always exercised, don't stop. You may not be able to get to the gym, but you can still work out. Similarly, if you cook, do carpentry or crafts, or have regular get-togethers with friends, find ways to make this work while social distancing. In other words, do things that feel normal to you and continue doing them. 
Tip #4: Remember you have choices
You're choosing to stay home to help flatten the curve. In doing so, you're choosing the health of yourself and your loved ones. That's a choice you can feel increasingly good about as we witness encouraging, albeit small, trends in this pandemic. Remember this when you feel anxious, depressed or bored within our new normal.
Tip #5: Actively look for hope – it's everywhere
You'll find it in the songs and dances of families online and in the creative ways we're coming together. You'll notice it in the increasingly meaningful ways we're showing how we care and how we're reaching out more than ever. You'll find it in your child's smile, in colorful spring flowers and, most importantly, in yourself as you actively observe your own courage and strength. 
How to Talk to Someone During COVID-19
During times of crisis, people can be in varying states of mental exhaustion. Take care when initiating conversations to understand that someone may be worrying about a loved one, facing a crisis at home or simply having a rough day. An easy way to test the waters is to simply ask, "How are things going today?" For times when you perceive someone may need professional help, encourage seeking out trained professionals.
The Healing Power of Art
As executive director of the Hearts of Hope Foundation, Judy Pedersen regularly uses the healing power of art to help people through the grieving process. The Foundation's mission is to offer hope to those experiencing trauma and loss as well as through community service with the creation of Hearts of Hope gifts.
The first Hearts of Hope gifts were created in response to the national tragedy of September 11, 2001. In one afternoon, more than 700 Hearts of Hope gifts were created for families from 9/11. "It's transformational for those receiving a Heart of Hope, and often the recipient of this outreach feels the need to give back as well," said Pedersen. "For those who have experienced a loss or tragedy, creating a Heart of Hope gift is especially therapeutic." In addition, Hearts of Hope's one-hour healing art workshops combine art with proven coping skills. 
Hearts of Hope Delivers HOPE to Healthcare Workers
Volunteers are creating thousands of Hearts of Hope gifts in an effort to offer hope to healthcare workers and others at the front line of the coronavirus crisis. A worldwide movement of compassion, Hearts of Hope has responded to national and international tragedies since 9/11 as well as to hospitals, grief centers, and the military worldwide. 
"Our hand painted hearts are symbols of compassion, caring and hope during this difficult time," said Hearts of Hope founder Judy Pedersen. "They are a gift from one heart to the heart of another, and are as transformational for the painter as they are for the recipient. Since the start of this pandemic, we have been fortunate to have received two very generous grants which have offered families an opportunity to create these meaningful gifts for all our selfless front line workers."
Hearts of Hope are being delivered upon request to hospitals and healthcare organizations. Note – if you would like your organization to receive these gifts of hope, we'll happily accommodate your request.
HOPE delivered to Hospitals as of April 13, 2020
Keck Medicine of University of Southern CA Los Angeles CABridgeport Hospital Bridgeport CTSt.Vincent's Hospital Bridgeport CTDanbury Hospital Danbury CTYale New Haven Hospital New Haven CTThe Lutheran Home and Rehab Southbury CTNortheast Medical Group Trumbull CTWaterbury Hospital Waterbury CTSaint Clare's Hospital Denville NJEnglewood Hospital Englewood NJSt. Barnabas Hospital Livingston NJMorristown Memorial Hospital Morristown NJSt. Peter's University Hospital New Brunswick NJValley Hospital Oncology Paramus NJChilton Memorial Hospital Pequannock NJNew York Presbyterian Hospital New York NYPutnam Hospital Center, Carmel, NYLowcountry Hematology and Oncology Mount Pleasant SC
Volunteers follow all Department of Health guidelines, and either ship boxes or drop them off at pre-designated safe locations. "We receive permission from healthcare centers prior to delivery and only deliver when we are advised someone is ready and waiting to receive them," said Pedersen.
About Hearts of Hope Foundation, Inc.Hearts of Hope has gifted more than 125,000 hand-made gifts worldwide to people in cancer centers, hospitals, communities, and the military. The organization has responded to every national tragedy since 9/11. Six Hearts of Hope chapters are located in five states with volunteers in 17 others. The Hearts of Hope Foundation, Inc. is a 501(c)(3) non-profit charitable corporation. For more information, visit www.ourheartsofhope.org. 
For more information or to request information about Hearts of Hope services, please call 973.224.6900 or email admin@ourheartsofhope.org.