Back-to-School Grief for Parents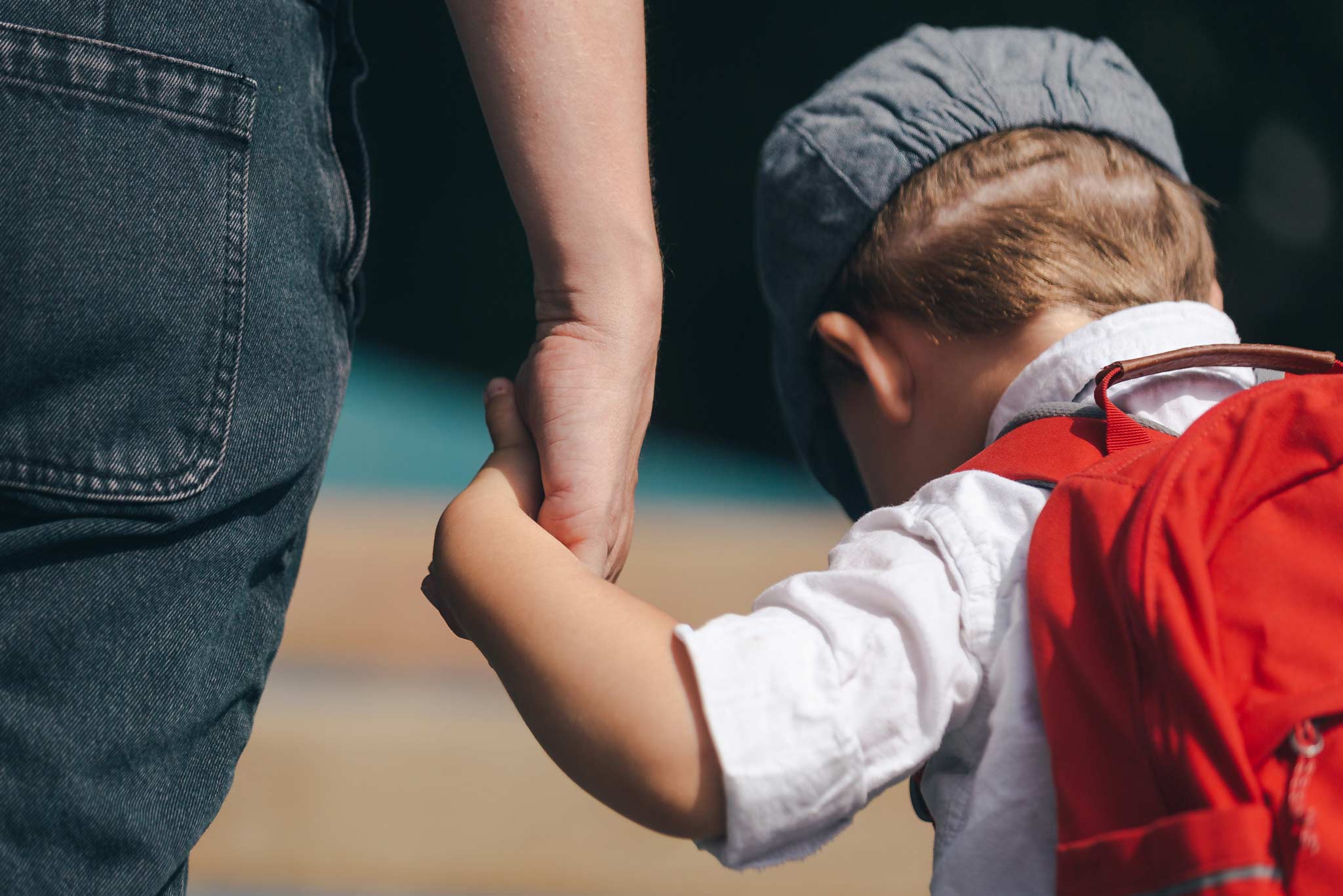 Why the Start of the School Year Might Feel Difficult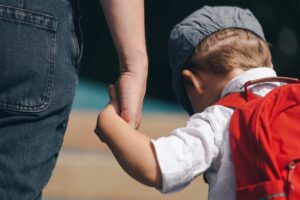 This week, Mandi Zucker dropped both her children off for college. It wasn't the first year for either of them–one of her kids is starting his senior year, the other is going into his sophomore year–but when her neighbor stopped by to say hello and ask how she was doing, Mandi burst out crying.
"I'm okay," Mandi said, "and I'm also sad. My son just left for college yesterday, my other one is leaving in two days. I'm sad, and there's nothing wrong with that."
Mandi knows how important it is to remind ourselves that grief is normal. She is the founder and president of Inner Harbor, an organization focused on grieving college students. They provide support and education directly to students about how to support their grieving friends, train staff, and offer resources to organizations on campus.
Inner Harbor's goal is to normalize talking about grief for everyone on a college campus. But as the mother of two college students, Mandi is well aware of how grief extends off campus to the parents and families of students in school. Whether parents are sending their children to kindergarten, starting a school year after the loss of a child, or moving their kids into their college dorm rooms, back-to-school is a challenging time of the year for all types of families going through all different variations of grief.
"Any transition is a loss," Mandi said. "It doesn't matter if it's a good one or a bad one." Back-to-school is one of the most profound transition periods of the year for students and their families. Children transition from grade to grade, marking their growth and time passing. Teenagers experience transitions throughout high school–first jobs, first loves, first day on the road with their new driver's license. And college students transition into a very different phase of life, often in new places surrounded by all new people.
On the other side of all these transitions are the parents who go through their own changes as their children grow. They transition, too, and navigate the evolving relationship they have with their kids and the role they play in their lives.
The COVID-19 pandemic adds another layer to feelings of loss at the start of the school year. Time, health, and safety have been lost; so has a sense of normalcy. Parents might fear new illnesses as their kids go back to school, and grieve for a time when they could worry just a little bit less.
For parents who have lost a child, feelings of grief during the back-to-school season can be especially profound. It is often a painful reminder of the life their child had and the milestones they are missing. When parents have living children along with a child or children they've lost, they face a complex mix of emotions during transitions like going back to school and graduations. They must navigate celebration and joy with their living children while holding space for the grief for those that have died.
Mandi Zucker emphasizes how important it is to allow multiple experiences to exist at the same time, even when they might seem conflicting at first. Parents of children who have died should know that feelings of grief do not take away from feelings of excitement for their other children going back to school, and joy at one child's college acceptance does not take away from the longing and love they have for a child who is gone.
All parents can take this perspective to heart as they navigate the feelings of loss and grief that may come up during back-to-school.
"I really like my kids and I want them around," Mandi said, "and I also really enjoy dishes that are in the dishwasher when they're dirty." She allows herself to feel the sadness that comes up as her children go back to school, and also to enjoy the parts of being an empty nester that bring happiness to her.
Parents often worry that expressing their grief might not give them room to enjoy aspects of back-to-school transitions that are welcome changes, and vice versa. But Mandi reminds us there is room for both.
"We can do both, and I think it's important for any kind of loss–death, your kids going away to college, or starting kindergarten, or whatever kind of loss it is. You can enjoy and also struggle with all those transitions."
Acknowledging that different emotions can exist about the same loss is one important way to find comfort during the back-to-school transition. Another is to recognize that all those feelings are normal.
As Mandi said, all transitions are also a loss. And the grief that comes up from those losses is a natural experience that doesn't follow a linear path. Sadness might arrive three weeks after the first day of school, and anxiety about health and safety may not show itself until the middle of winter.
But when a significant transition is coming–like going back to school–families can support themselves and each other by thinking ahead of time about how they want to honor that day. Maybe looking at photos from your child's early years and spending the day crying is what you need. Or it might be meaningful to make an annual donation in memory of a student from your community who has passed away.
Some parents from the Hearts of Hope community have found solace in volunteering or fundraising, especially in bringing Hope Kit art projects to students in schools. Every year, Hearts of Hope fundraises for a generous grant to subsidize healing projects at school–for every heart ordered, we will send two and double the opportunity for students to bring hope to others.
Whether getting involved with an organization like Hearts of Hope or giving yourself a day to cry, creating opportunities to feel and process grief is not about trying to fix it. Instead, it is about acknowledging that this is a significant transition. Back-to-school can be hard, for both students and parents. It is a time of change, loss, and—for many of us—grief. If you are a parent experiencing mixed and difficult emotions as your kids go back to school, know that you have room for all the conflicting feelings to exist at the same time–and all of them are normal.