NCAA Student-Athletes Paint Hearts of Hope in Moving Event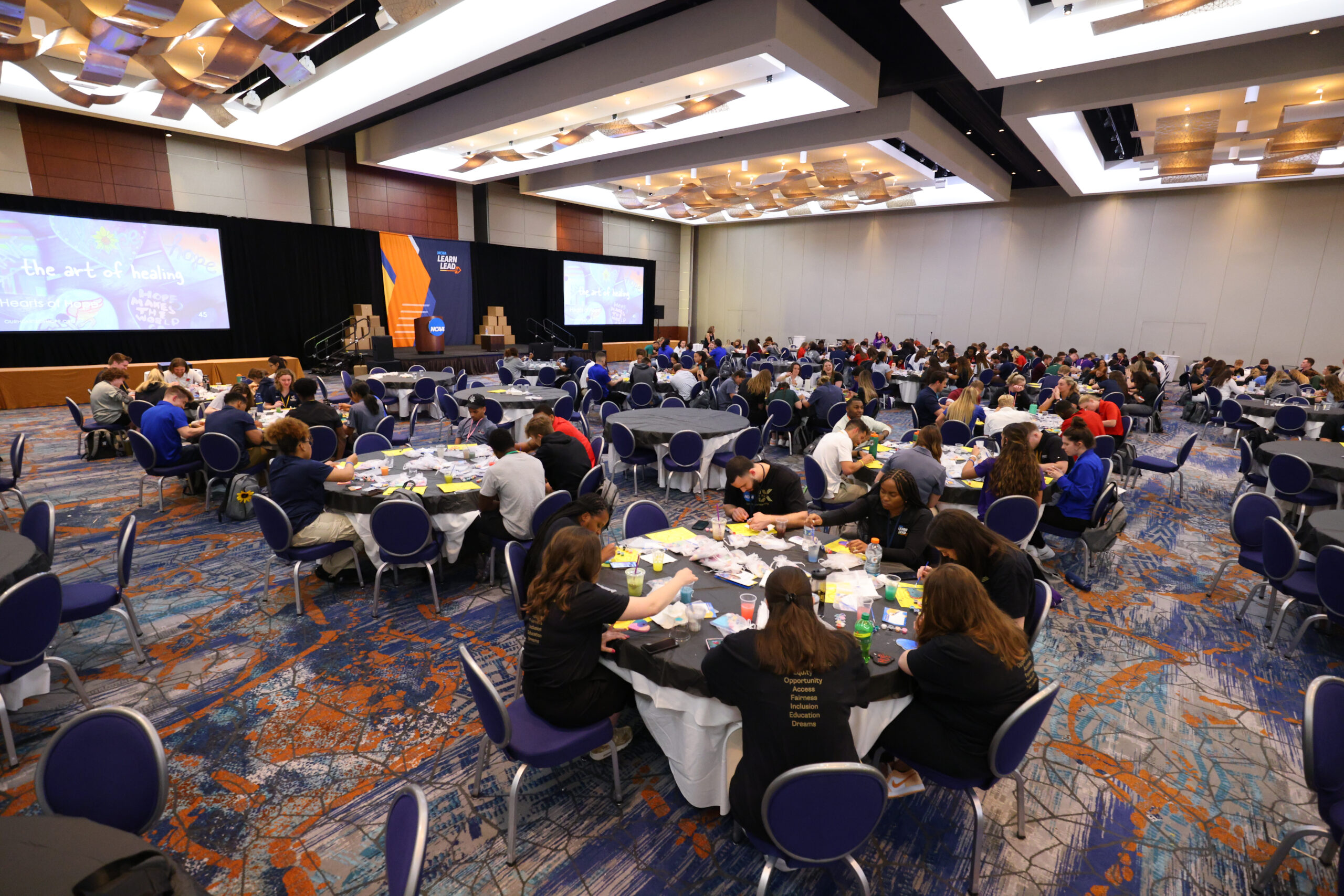 College athletes demonstrated their legacy of service and leadership at our latest event.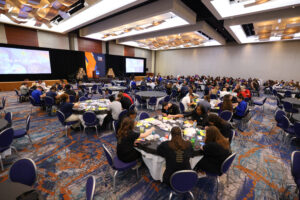 "Service to others is the rent you pay for your room here on earth." – Muhammad Ali
More than 300 student-athletes sat with rapt attention in a Baltimore convention center this weekend at the NCAA Student-Athlete Leadership Forum, watching the Hearts of Hope team begin their presentation with this Muhammad Ali quote. After learning about the Hearts of Hope service mission and the hearts they would be painting for the Kennedy Krieger Institute, the hundreds of college students got to work. During the next hour, they painted more than 600 hearts for the Kennedy Krieger Institute to the families of children with disabilities who they serve. 
Each student wrote thoughtful messages of encouragement, worked together, and approached painting their hearts with focus, kindness, and care. Athletes from Georgia to Connecticut, Indiana to South Carolina, were so inspired by Hearts of Hope that they spoke with our team about their plans to bring the program to their respective schools. 
The leadership of these inspiring young people was evident from their drive, respect, and commitment to service. We are thrilled by the weekend we spent with the NCAA and confident for our legacy of kindness to spread with the enthusiasm of these dedicated students. 
"I feel so much hope about the future of our world, knowing it is in the hands of young people like this," founder Judy Pedersen said about the event. We can't wait to see the legacy these young leaders continue to leave.
Photo courtesy of the NCAA