Spreading Love After Loss–The Abut Family Story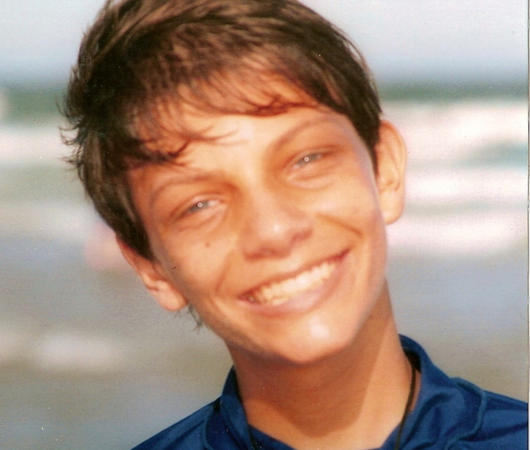 How One Family Channels Their Grief Into Doing Good
Asking for Help After Unimaginable Loss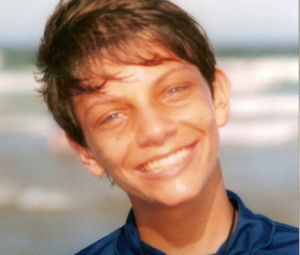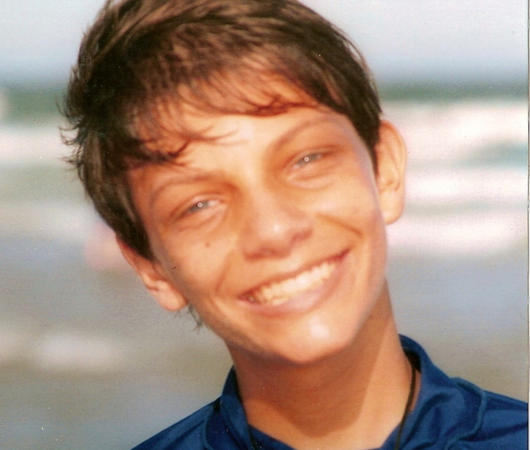 Caroline Abut was five years old when, one day in March, she was ushered out of the bedroom she shared with her older brother Santi by a series of medical professionals and police. As she waited at her neighbor's house for news of what was going on, all she could think about was how glad she was to have Woofy, Santi's stuffed animal, there with her.
Santiago Abut passed away unexpectedly that day in 2008 at the age of thirteen. In the confusing, heartbreaking aftermath of his death, Woofy became a source of comfort and reminder of Santi for Caroline. At such a young age, Caroline needed a lot of information and honesty to understand her questions about death and grief. Her eleven-year-old sister, Victoria, had a very different experience of Santi's death because she was much older than Caroline. And their parents, confronting the insurmountable loss of their son, were faced with supporting their young daughters' needs while processing their own unimaginable grief. 
"Very quickly, my parents knew that they weren't going to address all of the things that my sister and I needed alone," Caroline says. "It was an important realization of the fact that a lot of us don't like to ask for help, but my parents were very quick to be like, we're going to need help."
It was two weeks after Santi's death that Daniel Abut, Caroline's father, called Hearts of Hope founder Judy Pedersen and told her he needed help for his family. Judy got to know each member of the Abut family over time–including Santi. She visited his school, where he had been getting ready to perform in the musical production of Once Upon a Mattress. Even though he was not cast in his dream role of the jester, he continued to perform the jester's songs to the willing audience of his family. Judy heard stories of Santi's love of video games and music, of his goofy personality and endlessly disorganized school backpack as she spent time with Santi's mother and began painting Hearts of Hope with Caroline and Victoria. 
As the Abut's home filled with hand-painted hearts and the family found support in many organizations and individuals, they started the beginnings of The Santiago Abut Foundation. 
Honoring Santi's Memory Through The Santiago Abut Foundation
"The Santiago Abut Foundation came out of a desire not only to pay forward the support that was given to us, but also to preserve Santi's memory and legacy, and deepen the effect and impact that Santi has had on the four of us and the rest of the people who knew him," Caroline explains. She knows that she will never be "over" Santi and his death, but her family has taken some control of their grief journey by attacking it head on. They've embraced the reality that grief will always be a part of their stories, but that it doesn't have to only be a negative thing.
Through the support of The Santiago Abut Foundation, Hearts of Hope has been able to fund the creation of more than 6,000 hearts in Santi's name–Santi's hearts. These hearts are provided to schools and other organizations in underprivileged communities that would otherwise not be able to take part in Hearts of Hope's heart painting events. And thanks to the foundation's recent matching gift model, beneficiary schools and organizations can have the funds they raise matched to double the amount of hearts they receive. 
Caroline says it can be difficult to conceptualize just how many people have been touched by Santi's story and the healing art workshops that the grant makes happen. "While the numbers are incredible and I love hearing them, what I love more is hearing from people directly," Caroline shares. The Santiago Abut Foundation's annual grant provides funding for Hearts of Hope programming in schools, and the thank you notes that the Abut family receives from appreciative children are full of doodles and hard-to-decipher letters. Many of the notes cut straight to the point: "Dear Sir, Thank you for the money," they read. 
The Abuts save each one of the thank-you notes they receive. When Caroline looks at the folder of notes, she feels immense joy at being able to put a name, a face, and a story to the work her family is doing. And she thinks back to the joy she was given throughout her childhood in the wake of Santi's death–painting hearts, poking straws through the ceramic bases to create holes where the hearts can be hung, spending hours bringing these hearts to life as she was surrounded by upbeat music and never-ending donuts. 
"I can't help but just have a smile on my face that somehow, we're able to provide a glimpse of that joy to kids in classrooms all over the country and world," Caroline says.
Santi's Story Continues to Spread Love and Support
As Santi's hearts continue to spread to more and more people, the Abut family carries on the values they prioritized from the very beginning of their grief journey: to constantly talk about Santi, welcome questions, and share their own experiences with honesty and openness. 
"Santi's name is always mentioned," Caroline describes. "A story is always told. Pictures of him are always up on our walls. Santi is very much present in our lives–not in a sense of sadness, but in a sense of celebration."  
Caroline always eats a hamburger and blows out a birthday candle on Santi's birthday. She and her family attend plays and concerts in honor of the things Santi loved. And they take that love they share for Santi with each other outward to their communities. From contributing to remodeling Santi's school auditorium in honor of Santi's love for performance to making Hearts of Hope programming accessible to children in schools that otherwise would not be able to afford it, Santi's story and the love his family has for him only continues to spread. 
The incredible work that the Abut family does in Santi's memory does not negate the pain of losing him and the grief they will always carry, each in their different ways. But they have channeled that grief into meaning, healing, and creating joy and opportunity for others–the opportunity to spread kindness, make a difference, and always say Santi's name. As more and more people's lives are touched by their foundation's generosity, the story of Santi's life and the Abut family's bravery only continues to spread the immense love that shines through even the most unimaginable loss. Through Santi's hearts, the Abuts share Santi's love.