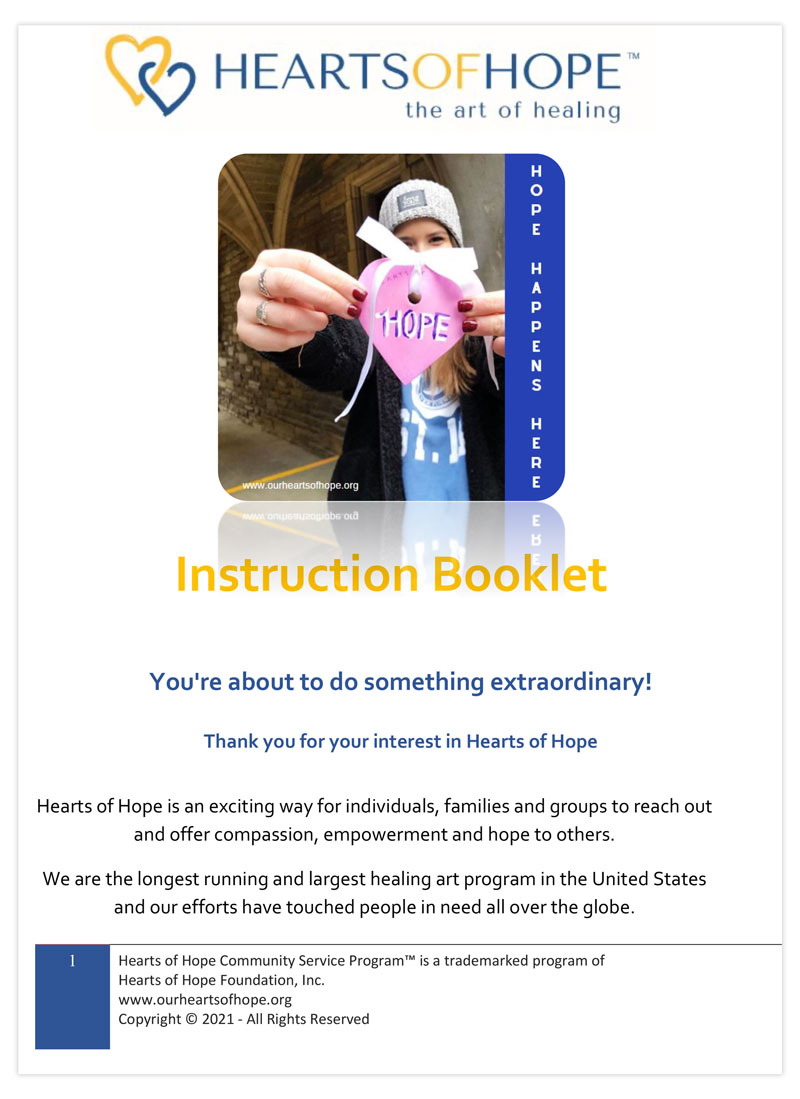 Host an Event
You're about to do something extraordinary!
Thank you for your interest in Hearts of Hope
Hearts of Hope is an exciting way for individuals, families and groups to reach out
and offer compassion, empowerment and hope to others.
We are the longest running and largest healing art program in the United States
and our efforts have touched people in need all over the globe.
Easy instruction guide to "Paint with a Purpose" gatherings of any size.